This interactive, hands on South African unit study is based on the story Fly, Eagle, Fly! An African Tale by Christopher Gregorowski. Proceeds will be used to care for South African orphans with HIV and AIDS.
Fly, Eagle, Fly!
Literature-based Lessons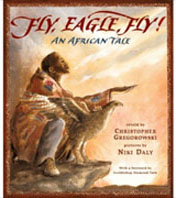 This inspiring story is regarded as a classic in South African children's literature.
A farmer finds an eaglet and takes it home to his children and raises it among the chickens. A visiting friend sets out to prove to the farmer that the grown eagle has not forgotten its identity, but can fly as all eagles do. To his dismay, all attempts to get the eagle to fly are in vain, until one morning at dawn…
The story is simple, but the meaning profound. It's message is one to be pondered by young and old alike, but especially by children, like so many in Africa, who live in less than ideal circumstances…We are all created with potential to soar like eagles…and not just live our lives, scratching in the dirt, like chickens.
Click on the image above to buy this book online from Takealot or Loot.
---
Parts of this interactive South African unit study were originally and are still included in the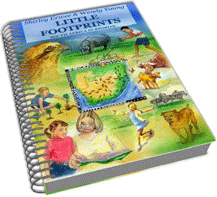 Little Footprints South African Homeschool Curriculum.
Little Footprints is an exploration of contemporary South African by means of top quality children's picture books. It is built on the ideas of Charlotte Mason, using 'living books' and incorporating Narration, Dictation, Copywork, Nature Study as well as hands on activities into a multi-faceted unit study.
---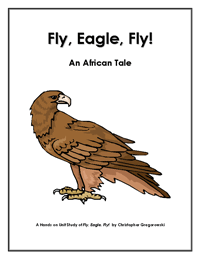 This South African unit study is best suited for children between the ages of 4-8 years. It is ideal for families who enjoying notebooking or lapbooking activities.
Included in this 27 page Fly, Eagle Fly! ebook are:
narration notebooking pages,
copywork pages
Bible Memory verse copywork pages
lessons about light and colour,
a colour wheel to make
lessons about birds, flight and birds of prey,
a lifecycle wheel to make,
various mini-books about the sun and solar system, planets, birds, the Xhosa people
outline map of South Africa
directions for a 3D model hut
opposites matching card game and more.
Some sample pages that were made by our children are shown below.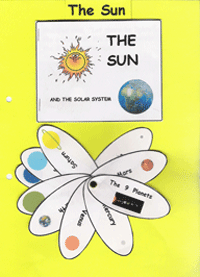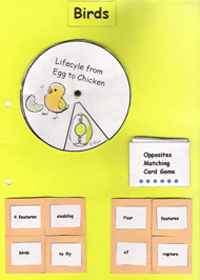 FREE GIFT –
valued at R27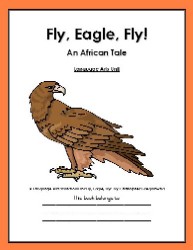 Buy this lapbook project and you can download a Language Arts Unit based on the story of Fly, Eagle, Fly! These 25 worksheets are aimed at older children, Grades 4-6.
Use them to include older children in this unit study, to give older students a break from their usual Language Arts programme or as a bridging programme while you are between programmes.
They include a variety of language arts activities, such as grammar, creative writing, crosswords, writing poetry, copywork, word searches, writing a point form summary, vocabulary and more.
HOW TO PROCEED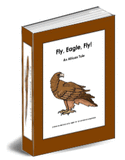 Buy Fly, Eagle, Fly! South African Unit Study now and help both your children and other destitute children to 'fly'!
For just ZAR 50.00 you can download the ebook instantly.
Buy now using Clickbank's Secure Servers.



P.S. Remember, the risk is all ours. You have nothing to lose as you have 8 weeks in which to request a 100% refund if this product is not everything you expect it to be!
---
Click here for more Preschool Curriculum Activities for children aged 5-8.
Go to South African History File Folder Projects for pupils aged 7-11.