South African Lapbooks
Printable literature-based preschool curriculum activities to create lapbook file folder projects about South Africa.
As homeschooling mothers/teachers, we have discovered that our children take great pleasure in creating something to see about their topic of study.
In the Little Footprints Homeschool Curriculum ( for ages 4-8) we include a combination of 'living books' and appropriate reference books when learning about any topic.
By reading carefully selected fiction, our children pick up a lot of 'general knowledge' on any given personality, event or era and we enjoy presenting that knowledge in various ways.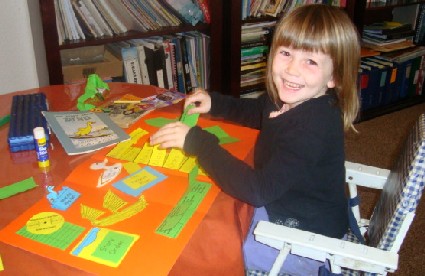 Lapbooking is fun! – Kayleigh (age 6)
To go along with the Little Footprints program, we have created project packs consisting of a collection of mini-booklets, also known as lapbooks or file folder projects.
A mini-book project enables children to work with small bits of information at a time and this is not as overwhelming as having to write a project from scratch.
These lapbooking project packs are aimed at children aged 4-8, but they can easily be adapted for multiple age levels, commonly found in the homeschooling situation.
They are intended to go along with the Little Footprints program, but they can be used as stand-alone unit studies as well.
Click on each of the images below for more details about each product.
---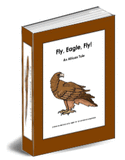 Fly, Eagle, Fly
Based on the story, Fly, Eagle, Fly – An African Tale by Christopher Gregorowski, this unit study focuses on birds, flight, the Xhosa, the sun, light, colour and more.
---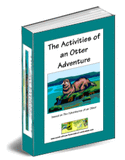 The Activities of an Otter Adventure
Based on The Adventures of an Otter by Steve Camp (illustrated by Mark Coetzee), this lapbook focuses on the water cycle, the life-cycle of a river, the metamorphosis of the frog as well as otter facts and more.
---
Click here for our range of nine South African History File Folder Projects for ages 7-11.