A Hall of Fame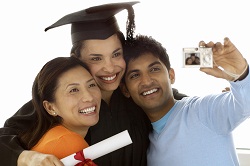 for sharing and seeing homeschoolers achievements in South Africa – academic achievements as well as sport, music, business, ministry, community service and other accolades that homeschoolers have earned.
The idea behind this "Hall of Fame" is multi-faceted:
Honour is due where honour is due and so this is a place to give our top achievers recognition for their accomplishments.
Secondly, the success stories of others, may inspire and motivate younger aspiring homeschoolers. When they see what others have achieved, they may want to set high/er goals for themselves.Testimonies of opportunities will also encourage others.
Thirdly, for friends, family and even complete strangers looking into homeschooling, they will see that homeschoolers are not limited in what they can achieve, just because they choose an unconventional educational route.
In fact, quite the opposite is often the case: homeschoolers are able to achieve great things BECAUSE THEY ARE NOT CONFINED TO A DESK IN SCHOOL for the greater part of the day!
Don't be shy! If you (the homeschooled student) or your homeschooled child has graduated from university, college or any training institute please, share the story and how you obtained matric and access to their place of further study.
The same applies for stories about homeschoolers achievements of any other kind.
You are welcome to change names or remain anonymous if you wish. Please note that submissions of less than 250-300 words may not be published. Submissions with accompanying photos make more interesting pages!
SHARE YOUR HOMESCHOOLER'S ACHIEVEMENTS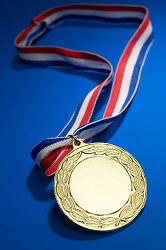 Has your child graduated from homeschool or a tertiary institution? Has she earned accolades for sport, music, ministry, cultural activities or community service? Has your child excelled in business, a hobby or any other activity? Tell others what homeschoolers can accomplish!
See below to see contributions from other visitors to this page…
SUBMIT YOUR HOMESCHOOLERS SUCCESS STORY
SOUTH AFRICAN HOMESCHOOLERS ACHIEVEMENTS
1. University Success Stories
Homeschooler Starting University at Age 14
Home education has enabled this exceptional youngster to complete his Cambridge A Levels at age 13 and he will start his B.Sc degree at age 14 at the University of Pretoria in 2017.
High-flying Homeschooler
Not only has this young man won numerous national kite surfing titles and appeared on TV on numerous occasions, but he has also earned distinctions at university – and that, without a formal matric certificate!
Homeschool and University for Musical Prodigy
Instead of school, its a combination and homeschool and university for South African musical prodigy, Daniel Petersen.
Cambridge Matric Success
A story of Cambridge Matric Success accomplished by a home educating family.
Homeschooler Graduates as Dietician
A homeschooling friend's daughter, Ashleigh, graduated in December 2011, from Stellenbosch university with a BSc Dietetics. She was homeschooled from …
Homeschool Family's 2nd University Graduate
Dawn posted this email on a local homeschooling egroup on 12/12/2011:
We've had such an exciting day and I thought I should share it with you. When …
Tuisonderwys Sukses
An Afrikaans-speaking homeschooling mother shares the story of her daughter's home education and success as a young adult.
Lucille's GED Success Story
Homeschooled from birth, she started her first business at age 13, her next venture at age 16, worked overseas at age 18 and was accepted to study at university at age 19.
2. Entrepreneurial Success Stories
Concept Art Homeschool Success Story
A homeschool graduate who taught himself concept art and design skills during his teen years, was commissioned to create the artwork for the Springbok rugby team which was aired on national television in 2015.
Homeschooler Establishes Guesthouse
A homeschooled graduate has launched her own guesthouse business on their family farm.
3. Sport and Culture Success Stories
Tuisonderwys Suksesverhaal
A remedial therapist-turned-homeschooling mom shared the story of her three children's success as orchestra musicians.
Homeschool and Ballet Success Story
She pursued her dreams despite challenges and became a world-class dancer and excelled academically.
Kite-surfing Champion
A homeschooled young woman and kite-surfing champion has experienced success that is taking her places!
High-flying Homeschooler
Not only has this young man won numerous national kite surfing titles and appeared on TV on numerous occasions, but he has also earned distinctions at university – and that, without a formal matric certificate!
Gold at International Athletics Event
A home educated athlete won the gold medal for Juniour Women's Discus at the sixth edition of the African Union Sports Council Region 5 Under-20 Youth Games in Bulawayo, Zimbabwe in December 2014.
Homeschoolers in Top Children's Choir
The Bronberg Kinderkoor, started by a homeschooling mother is one of Pretoria's top children's choirs.
Homeschoolers Act in The Sound of Music
Two homeschoolers from Gauteng played as two of the Von Trapp children in The Sound of Music staged at The Montecasino in 2014.
Gymnastics Champions 2013
Home educated gymnastics champions won gold and other medals for various disciplines at the national championships in 2013 (again).
SA Gymnastics Champion
In 2011 Lucille Erwee was the South African champion for level 4 Women's Artistic Gymnastics,. age 11-12 years and in 2012, she was again South African Champion…
4. Other Achievements
99% for Matric Mathematics
A homeschooler achieved 99% for mathematics in the final matric examinations as well as distinctions in 5 other subjects. He was ranked in the top 1% by the Independent Examinations Board.
International Mathematics Competition
A home educated boy, Sean van Wyk was selected to be part of team of 4 Grade 7 learners to attend the International Mathematics Competition (IMC) – South Korea 2014.
Homeschoolers Top in Science Olympiad
Three homeschoolers shared the top 2 positions in the national  junior Global Natural Science Olympiad for Grades 8-9 in 2013….
ATKV Afrikaans Olympiad
In 2011 a number of homeschoolers from the Western Cape entered the ATKV Afrikaans Olympiad, for mother tongue as well as first additional language learners. …
Exclusive Books Winner
A South African homeschooled teen blogger won the March 2014 award for the Exclusive Books young adults book review competition for her review of the book titled Dandelion Clocks.
Top 20 Team Award in Olympiad
The team of homeschoolers, who entered the 2013 Conquesta Olympiad were listed in the Top 20, from hundreds of participating schools.
Homeschool Art Achievers
Home educated students have excelled in competitions and eisteddfods for art.
Blossoming Author
A home educated blossoming author is following in the footsteps of Jane Austen so that she can "live by her pen"!
Photography Winners
A home educated girl, Laura Schmid was selected as one of the top ten finalists in an international photography competition for an unusual self-portrait.
Homeschooler Wins Short Story Competition
Eleven year old, David Nickisson of Centurion, Pretoria was the winner of his category a new short story competition, Skryf Net, for primary school children across South Africa.
Top 4 in SA in Essay Competition
Josephine Troost (15) from Stanford in the Western Cape participated in an international essay writing competition and ranked among the top four entries …
World Education Games
Top Homeschoolers in World Education Games 2013
My son, Sean aged 12 participated in the World Education Games online this year. He was thrilled …
Accolades at Cubs
Luc joined cubs at the beginning of 2011. He had a wonderful & fun filled year making lots of exciting projects, like a water rocket which shot right …
Click here to submit your own story of a homeschoolers achievement