for Second Language Learners
This is a useful list of Afrikaans language resources that you can use to teach your children Afrikaans second language at home.
WHY TEACH AFRIKAANS?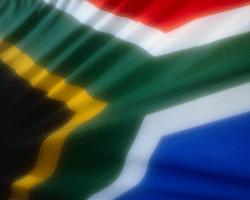 There are many reasons why homeschooling parents may wish their children to learn Afrikaans as a second language.
In South Africa, most of us teach our children Afrikaans for one or more of the following reasons:
It is widely used in our communities, so we want them to speak and understand it.
It is a second language we know, so we feel more comfortable teaching it to our children than a foreign language.
Perhaps most importantly, we know that in order to get a matric exemption that a child must have passed two languages at Grade 12 level.
Another reason to teach children, especially young children a second language, is because it stimulates and develops a different part of the brain than that which deals with first language. Research has shown that when a child has learned one second language, it becomes easier for him to learn other languages too, as this part of the brain has already been stimulated.
The resources we recommend are divided into broad age brackets, but we know that in reality, the homeschool does not always operate in this paradigm. If your child is in Gr 5, but has not done any Afrikaans language, then you would obviously drop back a level and start there…and vice versa for a child who is more advanced in their Afrikaans.
There are many Afrikaans language resources that we have tried, but to make choosing easy for you for second language purposes, we have listed our favourites on the pages which follow.
Each age level has a textbook which your can use as your "backbone", workbooks for daily practice as well as readers and read alouds.
It is recommended that children only begin formally learning a second language in about Grade 3 or when they have mastered reading and writing in their mother tongue.
However, like any language, until that stage, and after it, regular exposure to good literature will catapult your children's comprehension and abilities in the language they are learning…so read aloud in Afrikaans to your children.
Refer to our Grade 3 Afrikaans language resources page (link below) for titles you could use from preschool level to Grade 3.
Successful second language learning also requires
Regular exposure to the language being learned. The aim should be to teach little and often. Too much exposure at one time can be as ineffective as too little. In the homeschool, this could mean doing a little bit of Afrikaans every day.
Regular exposure to native speakers of the second language. Activities with mother tongue speakers of the language should be arranged frequently, wherever possible.
All four linguistic modes need to be covered in teaching objectives: speaking, listening, reading and writing.
Teaching methods need to be flexible to suit the needs of the individual children – their interests and cognitive skills must be taken into account. In the homeschooling scenario, this individualized tuition is normal!
Motivation is a key factor. Students need to see that the language is considered to be important to their teacher and the community at large. The language must be used beyond the classroom.
Teachers need to be reasonably competent in the language.
AFRIKAANS LANGUAGE RESOURCES FOR 2nd LANGUAGE LEARNERS
Grade 3 Afrikaans Second Language Resources
Grades 4-6 Afrikaans Second Language Resources
Grades 7-8 Afrikaans Second Language Resources
Grades 9-12 Afrikaans Second Language Resources
AFRIKAANS TV & RADIO PROGRAMMES
Part of learning a language is also hearing it spoken. In order to do so we have included Afrikaans Radio programs and old TV series as part of our Afrikaans language resources.
Kyknet on DSTV has a host of programs – cooking, gardening and news – that you can watch together to build vocabulary.
We have also bought the following DVD's and have enjoyed them thoroughly!
Springbok Radio  now has a digital feed which is great for family friendly listening.
Radio Pulpit has a children's time every morning from 7 – 8am which you can tune into.
MORE PAGES ABOUT AFRIKAANS
Afrikaans Children's Books
Afrikaans High School Homeschooling