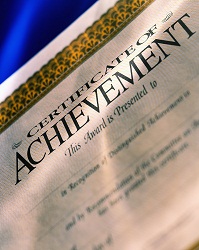 There are a growing number of national olympiads in which home educated learners can participate.
Many homeschoolers enjoy entering these olympiads as it gives them practice in test-taking and also gives them an objective measure of their mastery of a particular subject.
There are usually multiple announcements calling for entrants to these olympiads  for homeschoolers on the various South African homeschool support groups online.
Read about homeschoolers who have excelled in various olympiads on our Homeschool Success Stories page.
OLYMPIADS FOR HOMESCHOOLERS
1. ATKV AFRIKAANS OLYMPIADS FOR HOMESCHOOLERS

This olympiad is for both mother tongue speakers and additional language Afrikaans learners. There is no preparation required.
Homeschoolers in the Western Cape can enter under the banner of Cape Home Educators, which is registered as a school with the ATKV (Afrikaans Taal- en Kultuurvereniging)
In the junior section for grades 7-9, learners may enter the Afrikaans Huistaal or the Afrikaans as First Additional Language competition, which is a two hour exam.
In 2013 the cost was R35 per child.
Each entrant receives a certificate and the prizes for the winners are as follows:
First prize – R1 500
Second prize – R1 000
Third prize – R500
Provincial winners in each province receive R300 each
The exam paper consists only of multiple choice questions and past papers are available.
The Afrikaans Huistaal paper consists of the following sections:
Reading
Grammar
Poetry
Prose
Drama
The First Addtional Language paper consists of
Comprehension
Grammar
Poetry
Prose
Read more and find past papers at ATKV Projekte
Click here to see Results of Homeschoolers who participated in the ATKV Olympiads in previous years.
2. TAALBOND TWEETALIGHEIDSEKSAMEN – BILINGUALISM
EXAM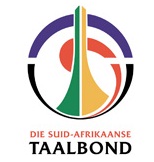 The annual Taalbondeksamen  tests bilingualism in English and Afrikaans.
The SA Taalbond is an organisation that has been presenting an annual bilingualism exam in English and Afrikaans for high schoolers since 1953.
It offers a unique opportunity for learners to determine their bilingualism and to obtain a certificate which indicates their language proficiency.
The exam consists of a paper one paper in English and one in Afrikaans for seniors (grades 11-12) and two similar papers for juniors (grades 8-10).
PRIZES
The University of Stellenbosch gives the senior winner a R10 000 contribution to study at the university.
Die Akademie van Wetenskap en Kuns gives R6000 for first and second place for both the senior and junior winners
You can read more and find past papers on their website at http://www.sataalbond.co.za/
To enter contact Thea Langenhoven at email thea.langenhoven57@gmail.com.
3. GLOBAL OLYMPIADS
The Global Olympiad works as follows:
Anyone between Grade 8 and Grade 12, anywhere in the country can enter.
Each question paper is bilingual – in both English and Afrikaans.
You get sent the question paper via email and you return the completed question paper to the homeschool organiser, via email.
You usually have one week within which to complete the question paper before having to return it.
Your child's question paper gets marked and based on the mark, a certificate is awarded.
Every child gets a certificate of participation – scores above 60% get awarded gold, silver and bronze accordingly.
All three of the certificates are posted to you, in one batch, in early November.
Grade 8-9 (Juniors) will write 3 subjects: Natural science (May), General Knowledge (September) & Maths (August).
Grade 10-12 (Seniors) will write 3 subjects: Life science (March), Maths (August) & General Knowledge (September).
The cost per child is R115 for all three subjects and includes your entry, admin fee & postage. (This was in 2013)
To find out more or to enter contact Melinda van der Merwe: melinda@kids-explore.co.za
Homeschoolers Top in Science Olympiad
Three homeschoolers shared the top 2 positions in the national  junior Global Natural Science Olympiad for Grades 8-9 in 2013. Click the link above to read more.
4. CONQUESTA OLYMPIADS

Conquesta offers olympiads for learners in Grades 1-7 in various subjects.
The tests may be written in either English or Afrikaans.
Learners in Grades 1-3 may enter for the following four subjects:
Numeracy – Mathematics / Syfergeletterdheid – Wiskunde
English Literacy – English Language
Taalgeletterdheid – Afrikaans Taal
Life Orientation – Life Skills / Lewensoriëntering – Lewensvaardighede
Learners in Grades 4-7 may enter for any nine of the following:
Maths 1 or Maths 2 – Wiskunde 1 of Wiskunde 2
English Language  – first or second language
Afrikaans Taal – eerste of tweede taal
Natural science – Natuurwetenskap
Social Science – Sosiale Wetenskap
Arts and culture -Kuns en Kultuur
Life skill – Lewensvaardigheid
Bible study -Bybelstudie
General knowledge – Algemene kennis
Economic & management – Eko en Bestuurwetenskappe
Depending on your language preference you will be sent question papers in either English or in Afrikaans.
Anyone in the country can participate, as the question papers are POSTED to you and the child completes it at home. Once the question paper is completed, the answer sheets are returned to Melinda van der Merwe
All the children who participate will each get a certificate reflecting the subjects they have taken part in.
Should we do well enough as a team we will be included in the Hall of fame, which is Conquesta's "Top 20".
The team of homeschoolers, who entered the 2013 Conquesta Olympiad were listed in the Top 20, from hundreds of participating schools. Click here to read more: Top 20 Team Award in Olympiad
Past papers can be viewed and purchased from Conquesta at http://www.conquestaolympiads.com
The cost involved is as follows:
R12 per subject entered – Conquesta subject fee.
R14 per child – Conquesta registration fee.
R35 postage fee per family – Question papers are posted to you with a tracking number.
 To find out about the next Conquesta olympiad, contact Christi van Niekerk christi@starofthestory.co.za.
5. LIVING MATHS

Living Maths is an innovative mathematically-based enrichment programme run by a dynamic collection of post-graduate students, with supportive partners, forward-thinking schools and enthusiastic learners that have a thirst for knowledge.
The motivation behind the Olympiad is to encourage participation for all ages and levels, to deliver maths in an exciting format, to identify outstanding learners, offer free quality resources and to help learners and teachers improve their maths skills.
Living Maths runs an annual olympiad, from late September to mid-November for Grades R-9. Home learners are welcome to participate. Question papers are downloaded and a small fee (R5 per learner) is payable when they are returned. All participants receive a certificate of participation and there are prizes for the winners.
For more information, send an email to Steve at livmath@iafrica.com or visit www.livingmaths.com
6. WORLD EDUCATION GAMES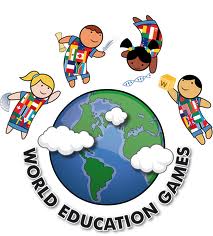 The World Education Games is an annual global online competition for all students (4-18 years of age) Annually, over 5 million students participate in what is now the world's largest online education event. The three day competition focuses on literacy, mathematics and science.
The World Education Games are completely free.
To read more or to register your children for the next World Education Games events go to http://www.worldeducationgames.com.
Click here to read about South African homeschoolers who have excelled in this global competition: World Education Games Winners
7. NATIONAL SCIENCE OLYMPIAD
To enter this annual event, click here for more info:
This olympiad is an examination in Physical and Life Sciences. The top achievers win all-expenses-paid trips to the London International Youth Science Forum and the Australian National Youth Science Forum.
One of the main purposes of the competition is to encourage interest and excellence in the sciences and to identify talent and to motivate young people to pursue careers in the fields of science and technology.
Back to list

8. SOUTH AFRICAN MATHS OLYMPIAD
This is the biggest olympiad in the country, with over 85 000 entrants annually. There is a junior category and a senior catergory, with separate question papers for each age group. Candidates who qualify in the first round with over 50% may write the second round. The top 100 participants in each of the two age categories may write the third round. Winners attend an annual awards function to receive their prizes.
More information and entry forms are available on the website of the South African Mathematics Foundation