Submit your homeschool questions and find answers from experienced South African homeschoolers.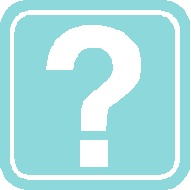 Whether you are just considering homeschooling or if you have been homeschooling your family for some time, this is the place to ask questions and see the answers to questions that have already been asked (below).
Perhaps there is a particular issue that bothers you or perhaps you have doubts about something that you are experiencing.
Most probably your situation is not unique and you can find out how others have dealt with the same thing. Its often comforting to know that we are not alone on the homeschooling road.
There are many issues that homeschoolers have to face, but once you have found answers to your questions, you will feel more confident and more equipped to make good, well-informed decisions for your family.
---
PLEASE NOTE:
HIGH SCHOOL and COTTAGE SCHOOLS
1. For advice about grades 9-12, refer to our High School Homeschool page.
2. We are not able to help parents needing Tutors for their children or who want to place their children in a micro-school or 'cottage' school.
3. For advice from a consultant about Cambridge, use the form at the bottom of this page: Cambridge International Examinations
We will not reply to homeschool questions about the above topics as they are beyond our service area.
We do appreciate SPECIFIC questions from parents who are wanting to start homeschooling THEIR OWN children. But please do spend a little time at the Starting Out page as most of the FAQs about homeschooling in general are answered there for your convenience.
To enable us to give you with the appropriate information, please provide as many facts about your situation as possible, such as
the ages (and grades) of your children
your home language
details of any special needs etc.
Do you have a homeschooling question?
Ask your question here for Shirley and Wendy to answer.
ANSWERS TO HOMESCHOOL QUESTIONS
Click below to see contributions from other visitors to this page…
1. Legal Questions
2. Starting Homeschool Questions
3. High School Questions
4. Questions about our Footprints Homeschool Curricula
5. Miscellaneous Homeschool Questions
1. LEGAL QUESTIONS
School Admissions Tests
I have frequently heard that homeschooled children have been refused when they want to go back to school because they were never registered with the Department …
Registering with Department
Is there a law that stipulates that we must register our children with the Department or not?
Inskrywing by Departement
Is daar 'n wet wat stipuleer dat ons die kinders moet registreer by die departement of nie?
Hierdie vraag was op die tuisonderwys-groep op yahoogroups.com …
Removing Child from School
What is the procedure for removing my child from school?
Answer: When removing your child from a school you DO NOT need to ASK for permission …
Registering for Homeschooling
Hi. I'm currently homeschooling my little boy. He is in Grade R. Should I register with the government?
Answer: Although Article 3 of the SA …
2. STARTING HOMESCHOOLING QUESTIONS
Starting Homeschool
I want to know are all the steps involved to start homeschooling? Is it necessary to register your kids with department of education? What is a good curriculum? …
Deschooling 10 year old 
I took my son out of Grade 4 about 7 weeks now and at the moment I read to him everyday and we are doing gardening most of the time. QUESTIONS: Do …
Benefits of Homeschooling
What will be a positive motivation that we can give the Department of Education when we register the kids as home schoolers?
How do we assess the STARTING level of the child, already behind…
We have decided to home school our grandchild with the support of the parents. He failed 4 of his subjects incl English and maths so far this year.His …
Starting Homeschooling
My son is turning 6 this year. Afrikaans is his home language but he started grade R this year in English. I would like to homeschool him either by the …

3. HIGH SCHOOL QUESTIONS
Grade 12 qualifications
When completing the Footprints curriculum at high school level, what qualification will my child receive and will it be recognised by RSA and international …
Homeschool 16 year old
Can you please advise on homeschooling my 16 year old daugther as the school system is not working out for her, she is currently repeating grade 9.
Start Homeschool in Grade 12
Can homeschooling begin in Grade 12?
Answer: Its never too late to start homeschooling, although Grade 12 is rather late! Most South African …
 4. QUESTIONS ABOUT OUR FOOTPRINTS HOMESCHOOL CURRICULA
 Multi-level homeschooling struggles
We are enjoying the Footprints on our Land programme. I have also ordered the lap books on CD. I am struggling a bit to …
Homeschool Curriculum Approval
I am using another curriculum at the moment and we are registered with the Department of Education. If I go over to your curriculum, how do I have …
Homeschooling Curriculum
I would like to enquire about a syllabus for grade 4 and grade 7. Home language is English.
Answer: For children the ages of your two, you could …
Curriculum Compliance
Does the Footprints curriculum comply with the minimum standards that the department of basic education require from home school programs?
Little Footprints and Planning
I would like to know how much preparation time I will need. I met someone who told me that homeschooling was so much preparation that she could not cope …
Footprints and Sonlight
My children are ages 7,5,3,1. I am not sure whether to buy Sonlight or Little Footprints.
What would you advise?
Sonlight and Footprints
Hello we are using Sonlight at present. We are thoroughly enjoy it but I do worry that it focuses on American facets of life and we live in SA.
5. MISCELLANEOUS HOMESCHOOL QUESTIONS
Homeschooling Orphans
Epworth Children's Village in Lambton, Germiston, Gauteng is home to 65 abused, abandoned and/or orphaned children between the ages of 4 and 18 years old …
Homeschool Assessment
I have decided to homeschool my 14yr old son in grade 8. He does very poorly in school. He does not get the necessary support even though the teacher-learner …
Sonlight Curriculum in South Africa
We are interested in using the Sonlight Curriculum, If we do, can we use it all the way through to year 12? What about being accepted into university? …
Homeschool Testing
What about end-of-year examinations with homeschooling? If there are no examinations, how will we know if our children have been successful with the …