This is a list of homeschool articles to encourage and equip homeschooling families.
Bookmark this page or subscribe to our RSS feed so that you can follow the updates.
Please use the contact form to request permission to publish any of these articles in your homeschool publication. Reproduction on other websites will not be allowed.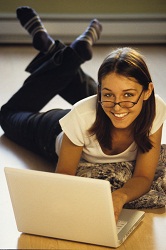 Read our 7 part series of homeschool articles: Tips for Starting Homeschooling
You might like to bookmark this page so that you can come back to it when you have time to continue.
1. Reasons to Homeschool – Bringing the children home
2. Deschooling – Your first 6 weeks to three months
3. Parenting and spending quality time together
4. Learning styles, philosophies and methods in the homeschooling movement
5. Choosing a Homeschool Curriculum – essential tips to avoid costly mistakes
6. Organization 101
7. Preventing Burnout
MORE HOMESCHOOL ARTICLES
Footprints' BELA Bill Comments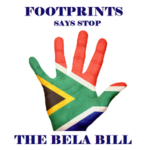 Footprints does not support the changes proposed in the BELA Bill as they violate the rights and freedom of home educating families in multiple ways. Footprints supports the rights of families and the right to educational freedom.
Why Homeschooling Moms are Better Than Teachers
Seven reasons homeshooling moms are highly successful at helping their children learn.
Raising Men and Women of Character – Homeschooling
The measure of your homeschooling should not be the capital letters behind your children's name one day, but rather the people of integrity and good character they have become.
Be Properly Informed about the Legalities of Homeschooling
Many parents are ignorant of ALL the laws pertaining to homeschooling and they compromise their families' rights.
Am I Doing Enough? Homeschool Self-assessment
10 Tips for Worried Homeschool Moms
Read solutions for concerns and real problems that homeschooling parents face.
Homeschooling in the South African Media
Read the highlights of a explosion of articles related to home education in the SA media and stay abreast of issues which affect homeschooling freedom in South Africa.
Eclectic Homeschooling
Discover why eclectic homeschooling, customised education, with specially selected electives is the way to develop our children to their fullest potential.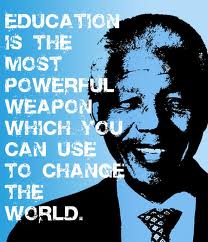 Homeschooling Research
Research shows that home education works and produces well-educated learners who become successful and socially responsible citizens as adults.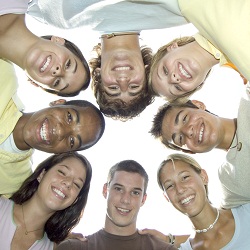 Homeschool Socialisation
What about socialisation? How will our children learn social skills if they are educated at home? Find the answers to these most frequently asked questions.
Homeschool Expo Tips
Don't be overwhelmed at expos but use these homeschool expo tips from seasoned homeschool moms to avoid making impulse decisions that you might regret.



Benefits of Literature-based Learning
Research has shown that reading to children significantly raises their potential for academic and life-long success and using a literature-rich curriculum offers many benefits.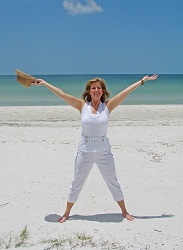 Relaxed Homeschooling
The majority of South African homeschooling moms are stressed out by their homeschooling curriculum and are looking for "permission" to relax and take "the scenic route"!
Charlotte Mason Homeschool
A Charlotte Mason Homeschool explains the ethos and philosophy behind the Footprints on Our Land South African homeschool curricula. This article was written by Wendy for parents to help those parents who want to follow a Charlotte Mason approach in their homeschools.


Notebooking – an Alternative to Workbooks
Homeschool notebooking is a wonderful way for each child to keep a record of their learning and express their own unique personality at the same time.



Preschool Ideas – Living Alongside Your Little Ones
This homeschooling article answers a question that we are commonly asked by moms of preschoolers who feel pressured to 'do school' with their little ones.
Why Study the History of South Africa?
For years people have questioned the importance and relevance of history in the school curriculum. Many feel that there should be a greater emphasis on life skills and vocational education, rather than on such a traditional academic subject. This article explains the benefits of teaching history to our children.


Making Dead Guys Come Alive
This article by Shirley focuses on how their family studies not only the history of South Africa, but world history too. It was published in a South African homeschooling magazine, The Learning Home, June 2006.



Ten Myths About Homeschooling and Anti-Homeschooling Excuses
"My kids have bad attitudes." "I can't teach Math." "My parents won't approve." "I can't afford it." These are just some of the fears, doubts and myths that prospective homeschoolers must face. This article is an attempt to do some myth-busting, dispel the fears and disqualify the anti-homeschooling excuses that prevent many parents from the awesome experience of homeschooling their families.


Homeschooling in South Africa – An Unconventional Choice
Published in Education Southern Africa magazine, July 2011, this article gives a brief overview of homeschooling in South Africa.



A South African Garden Route Trip
This article describes an educational tour of the Garden Route undertaken by two homeschooling moms and their 11 children. Places of interest and sites that you can visit are described to inspire you to plan your own educational South African trip.



South Africa Travel – Footprints around SA
– a 6000+km educational tour through 7 provinces of SA, taken by a homeschooling family with 5 kids under 10 to see the sights and historic places of interest of South Africa.



A Living Books Approach to History
Marianne of www.design-your-homeschool.com explains what "living books" are as well as why and how they should be used to teach history.

Italian Explorers in South Africa
Discover more about Italian explorers and their voyages along the coast of Africa.


Olive Industry in South Africa
The story of the establishment of an olive industry in South Africa by an Italian entrepreneur.


Thoughts about Youth Day
A challenge to South African homeschooling families to rethink their expectation of the youth.
Entrepreneurship for Kids is Essential
Most parents have a curriculum for traditional school subjects, like Maths and Spelling, but few realise that helping our children develop entrepreneurial skills is essential for success in the future economy.
Entitlement and Teaching Thankfulness
Tips to raise appreciative and thankful children who won't develop an entitlement attitude.
WHAT ABOUT LIFE ORIENTATION?
Life Orientation has been a hot topic amongst homeschoolers. Read our tips on this controversial subject.
Healthy Teen Relationships
A few articles and recommended resources to guide parents and teens as you discover how to develop healthy teen relationships according to Biblical principles.