Free notebooking pages, free printable homeschool worksheets, printable maps, word searches and more for you to download.
There is no greater teacher than real life. These free printable homeschool worksheets, notebooking pages and free printable map outlines are directly related to the wonderful real life learning situations that pop up for homeschoolers as we explore nature, science, geography and history alongside our children.
Let your children use these free printables to record their lessons. Let young children dictate their narrations.
You will need to have Adobe Reader installed in order to use these worksheets.
Not sure what notebooking is? Read this article to help you implement homeschool notebooking



GENERAL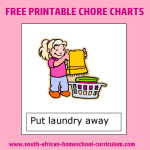 NEW Free Printable Chore Charts
Be sure to check out our homeschool outing ideas and submit your own!
Newspaper Article Template
SA Money Maths Activities – for Grade 1



FAMILY
Digging into family history is often a fascinating journey for children as they uncover the lives of those who are in the family's past. Make use of these friendly pages for all ages.
Family History Notebooking Pages
Part of your household are the animals that you love and care for. These pages are suitable for all ages to learn a little more about the pets in your homes.
PEOPLE
As your children learn about the great men of our past – the history makers – they can put pen to paper and use these wonderful pages for their thoughts, narrations and history notes.
F W De Klerk Notebooking Pages
Jan Van Riebeeck Notebooking Pages
Nelson Mandela Notebooking Pages
Bartholomeu Dias Notebooking Pages
Top of Free Printable Homeschool Worksheets



SCIENCE & NATURE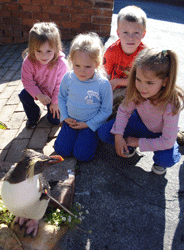 South Africa has one of the richest treasures of natural life – fauna and flora. From mammals and creeping snakes to babobab trees and gorgeous Fynbos! We proudly claim this country to be the home of the BIG 5 too! As your children study these wonderful creatures and plants use these notebooking pages to record their learning.
The Big Tree Notebooking Pages
Top of Free Printable Homeschool Worksheets
GEOGRAPHY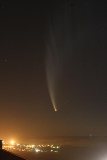 Many South Africans and others who live in the Southern Hemisphere stood mesmerized night after night watching God's work in space as they observed Comet McNaught in January 2007.
Our children were overcome by the glory of it and then had many questions that needed answers. We created these notebook pages and a short research paper for them to use to guide their studies. The photo to the right was taken by Grant Wood from his home. Please note it is copyrighted.
Astronomy – Comet McNaught Worksheets
Top of Free Printable Homeschool Worksheets
HISTORY & SOCIAL STUDIES
These free printable South African history notebooking pages include pictures of Khoi-san huts, Khoi-Khoi "matjieshuise", Xhosa and Zulu huts, mobile voortrekker wagon homes plus a few more.
Homes & Houses Notebooking Pages
Youth Day – notes and worksheet
Anglo-Boer War (contents may appear distorted in browser, but if you download the file, it will be correct)
Top of Free Printable Homeschool Worksheets
HANDWRITING & BIBLE COPYWORK
The following Bible printables are both cursive and manuscript print:
Isaiah 40:31 – Those who hope in the Lord will renew their strength. They will soar on wings like eagles: they will run and not grow weary.
Psalm 139:14 – I praise you because I am fearfully and wonderfully made.
Exodus 20:12 – Honour your father and your mother so that you may live long in the land the Lord your God is giving you.
Genesis 2:3 – God blessed the seventh day and made it holy because on it he rested from all the work of creating he had done.
Ecclesiastes 3:11 – He has made everything beautiful in its time.
Psalm 91:2 – This I declare about the Lord: He alone is my refuge, my place of safety; He is my God and I trust Him.
FREE ALPHABET WORKSHEETS
These free alphabet worksheets are designed for children to practice correct letter formation and neat handwriting.



GARDEN ROUTE TRIP PRINTABLES
On their educational Garden Route Educational Trip, Shirley and a friend used the following printables to create a flip-file of activities for their children:
Bartholomeu Dias Museum Complex Notebooking Pages – includes the museum, Bartholomeu Dias, the caravel, the Post Office tree and Cape St. Blaize Lighthouse at Mossel Bay.
Garden Route Trip Word Search – our personalised word search
The Big Tree Notebooking Pages
You could also use the Elephant notebooking pages (further above) if you visit one of the elephant parks at Knysna.
Top of Free Printable Homeschool Worksheets
FREE PRINTABLE SOUTH AFRICAN FLAG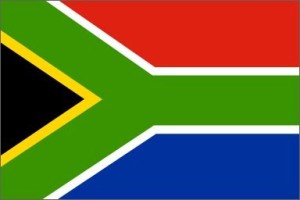 Read about the new South African flag and print a copy for your children to paint or colour in.
Printable Flag of South Africa




FREE PRINTABLE MAPS
Outline map of the Cape in 1700
Top of Free Printable Homeschool Worksheets
FREE PRINTABLE PRESCHOOL WORKSHEETS
Shirley's personal site has loads of free preschool worksheets for numbers, preschool alphabet worksheets for letters as well as coloring pages.
Top of Free Printable Homeschool Worksheets
Bookmark this page or subscribe to the RSS Feed as more free printable homeschool worksheets will be added constantly!