Tips for starting homeschooling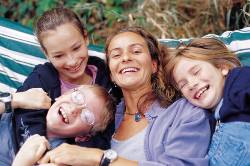 This e-course entitled Tips for Starting Homeschooling, is designed to give you a clearer understanding about homeschooling, what it entails, how to get organized, understand how the different homeschooling curriculum fit in as well as methods and philosophies. We will also look at the unique needs for a homeschooling mom as she journeys with her children.


Tips for starting homeschooling is written to parents who want to take their children out of school and bring them home but it will also benefit anyone in the following situations:
Parents wanting to change homeschool curriculum
Parents who want to investigate homeschooling before their children reach school going age
Parents who have been homeschooling for a while and are finding themselves directionless or burnt out
Educators who would like a fuller understanding of how homeschooling in South African works
It is important to note that while the authors of this program are born again Christians and much is written from that aspect, this e-course is valuable to all homeschooling parents regardless of your religious persuasion.
What you are going to cover in the next two weeks is a lot of material dedicated to helping you affirm what you have been called to do. Not only that, but how to walk this path confidently. Besides our own writings we have given extensive lists of quality websites and books to help you dig deeper into each section of this course.
Sign up below to enter a two week, FREE E-course, covering the following:
1. Bringing them home
2. Your first 6 weeks to three months
3. Learning to spend quality time together
4. Learning styles, philosophies and methods in the homeschooling movement
5. Choosing a homeschool curriculum
6. Organization 101
7. Preventing burnout
Each part of this course will be delivered to you via email and you will be given a link to a password protected page on this website. The email will also supply you with the password. Your email will not be shared, sold or marketed to anyone. Each email – there are 7 in this series – will be delivered 3 days apart to give you enough time to read the additional websites.
Thanks for joining us on this exciting adventure of homeschooling in South Africa and please remember to contact us at the end to let us know if we have met your needs or anyway we can improve our tips for starting homeschooling for future visitors.
Your hosts,
Wendy & Shirley
Tips for starting homeschooling l Home l Child Literature Lesson Plans l Afrikaans Language Programs l Contact l Homeschool FAQ's l Contact l Footprints FAQ's l Free Homeschool Curricula l Free Printables l Highschool l Articles l SA Homeschool Events l Free Ezine l Home school Help l Maths Programs l English Language Programs l Site Updates l Footprints (age 7-12) l Preschool (age 3-6) l About Footprints l South African Children's Lit. Booklists l About Us l Site Updates l Parenting and Homeschooling Book Reviews l South African Recipes