Below is a selection of popular homeschooling language arts programs to use along with our Footprints on Our Land South African Homeschool Curriculum packages.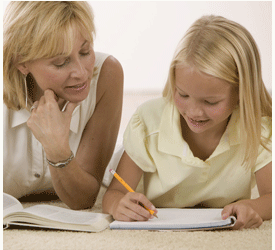 There are many more English language arts programs available, but we have limited our list so as not to give an overwhelming variety to choose from!
Click here for reviews of Afrikaans Language Programs
REVIEWS OF ENGLISH LANGUAGE ARTS PROGRAMS
TEACH YOUR CHILD TO READ IN 100 EASY LESSONS

An all-in-one, "NO bells and whistles" program which teaches letter formation, phonics and reading. It is clear and concise and has very high success rates in children moving from this primer into reading at Grade 2 level. Available from online bookstores, such as www.loot.co.za




EXPLODE THE CODE – PHONICS WORKBOOKS

"Attractive workbooks illustrated by children teach phonetic and spelling rules. Book 1 covers short vowels, Book 2, initial and final consonant blends, Book 3 Open syllables, silent e rule, digraphs. Exercises require thinking through the spelling process while lessons focus on specific phonics and spelling rules."
These would be suitable for Grade 1. Workbooks 4-6 would be suitable for Grade 2.
These workbooks are available from online book vendors such as www.loot.co.za



SIMPLY GRAMMAR
Suitable for Grade 3 and upwards. Unlike many other grammar programmes which are used for one year at a time, this book is one you will constantly use in the years ahead. It is therefore good value for your money.
Karen Andreola has used Charlotte Mason's original grammar lessons to bring an updated and gentle approach to learning grammar. Available from online bookstores, such as www.loot.co.za



ENGLISH HANDBOOK AND STUDY GUIDE

A great resource for children and parents alike covering the English language, comprehension, writing, literature, public speaking, spelling and vocabulary. For senior primary through to matric. Available from online bookstores, such as www.loot.co.za


LEARNING LANGUAGE ARTS THROUGH LITERATURE (LLATL)

This popular homeschool language arts program is a complete graded system with student workbooks (consumable) and parent/teacher manuals (non-consumable) from grade 1 through to high school.The weekly exercises and drills include spelling and dictation, grammar, creative writing, poetry and more. Much of it is based on American literature.
LLATL is available in South Africa from Oikos Ministries at www.oikosfamily.co.za


EXCELLENCE IN WRITING

The Insitute for Excellence in Writing offers a large range of different products, all designed for the homeschool scenario, which we have found to be highly effective.

Teaching Writing with Structure and  Style (TWSS) is a good investment for parents and the Student Writing Intensive (SWI) that goes with it is fabulous for kids. Even the most reluctant writers will enjoy it.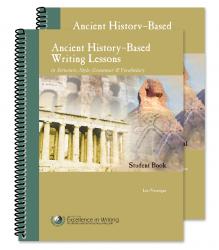 Following on from this are Student Intensive Continuation Courses (SICC) for each level and we have also enjoyed the Theme Based Writing Lessons, Fixit Grammar and the Linguistic Development Through Poetry Memorization programme.
Some of these products are available in South Africa from www.oikosfamily.co.za but others will have to be ordered directly from the USA from http://www.excellenceinwriting.com.
WRITING WITH SKILL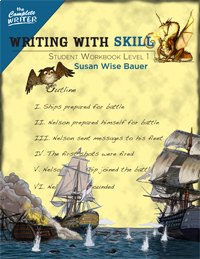 Writing with Skill, by Susan Wise Bauer
This writing manual teaches students the skills of outlining, research, paragraph and essay construction, literary analysis, proper documentation/citation, and more.
Although developing essay writing and composition skills is the main goal, reading comprehension and analysis also receive a great deal of attention.
For each course, there are a student workbook and an instructor text. (Both are available in either print or downloadable PDF formats.)
Available from online book stores.