Reviews of some of the most popular homeschool math programs used by both South African homeschooling families and homeschoolers abroad.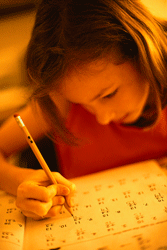 We have used most of the maths curriculum products on this page ourselves and we can recommend them.

So which one is the best?
There is probably no one 'best' math curriculum. They all work and they all have a different focus or a different way of presenting maths. As a homeschooling parent, you need to do your homework and find out which one would best suit each of your children and their learning styles and mathematical abilities, as well as consider which will best suit your budget!
Remember that your choice should not be fixed or final. If you decide that a particular math programme is not working for your child, write it off as 'school fees' – the cost of learning what doesn't work and switch to another programme which is better suited for your child.
We have heard countless stories of children who were struggling with maths, who suddenly succeeded and made good progress when they switched to a different maths curriculum.
There are numerous others homeschool math programs, but we do not wish to overwhelm you with too many choices and these are certainly among the best!

To educate yourself as a homeschooling parent and for excellent tips for teaching Maths to young children (as well as Reading and Writing), we recommend The Three R's by Ruth Beechick.
REVIEWS OF HOMESCHOOL MATH PROGRAMS
MATH-U-SEE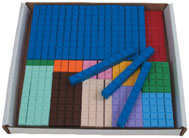 Math-U-See was written by an ex-high school Maths teacher and homeschooling dad, who saw the benefit of systematic review as well as the link between manipulatives and understanding maths. This programme combines the strengths of both in a system that incorporates all learning senses. It includes a student text, a teachers manual and teaching DVD's plus non-consumable manipulatives
"The goal of Maths-U-See is that as a student learns how to do maths, he simultaneously understands the concepts of maths."
For further information visit the Maths-U-See website or contact the South African agents: Oikos Ministries.
SAXON MATH

Saxon is a logical, well thought-out homeschool math program from K – highschool. The process used involves teaching a child a formula first, then drilling for accuracy and then for speed. The students progress slowly, going over the same area of study from different 'angles'. They make good use of the home to teach e.g. a child will learn fractions from sandwiches and apples, play shop and use family birthdays for graphing.
Saxon makes use of many manipulatives like tangrams, geoboards and cubes as well.
The Saxon homeschool math programs are available from Sonlight Curriculum at www.sonlight.com.
SINGAPORE MATH

Singapore Math is a very popular choice amongst home educators. Mental maths is used from the early grades and children are also exposed to fractions and geometry early on. Word problems force students to think and apply maths in all kinds of situations. To ensure you choose the right grade for your child, use an online placement test.
Singapore Math is also available from Sonlight Curriculum at www.sonlight.com.
MODERN CURRICULUM PRESS

MCP is a good, thorough Maths programme for all grades from Kindergarten upwards. It uses drill, manipulatives, mental maths and self-correcting skills-building. There is a complete teacher's manual for parents which is very user-friendly.
These homeschool maths programs are available from Christian Liberty Books.
TEACHING TEXT BOOKS

Teaching Textbooks is a computer or textbook based incremental Maths program. In our home we use it as a revision or a filler program. Grades 3 – high school calculus can be bought online at http://teachingtextbooks.com
The major benefits are that mom does not need to be Maths savvy as she can learn along with her child. The self teaching DVD/CD Rom can be used to learn the skill and then child can then either do the answers on the disc where it saves their results and gives the parent feedback or they can do it the "old fashioned" way and follow the textbook and work in a quad ruled book. Either way works.
For moms of many it is a great help as the child can work alone but with the checking software it will let her know what her child is struggling with and they can review just that.
MATHMAMMOTH


We have not used this product ourselves, but we received the following review from a new homeschooling family:
"We are a South African homeschooling family with four kids- aged 5, 7, 9 and 12. The younger 3 started with homeschooling in January 2013 and our 12-year old joined in March 2013.
On Mathematics…
After much searching, reading blogs and webpages and listening to the motivations of parents believing in a whole spectrum of Maths programmes, we stumbled upon the Math Mammoth programme.
We have found this to be the most accessible (electronically downloadable) and affordable option for South African homeschoolers. What is so special about it? Well, there are many things…
It covers Gr 1 to Gr 6 (and possibly to Gr 8 – but I will elaborate on this later)
You can pay for and download just one year (or one section of a Grade) at a time or a whole 6-year curriculum… you can even buy additional resources as a part of a bigger package deal. The bigger the package, the more substantial the savings and the actual value for money.
You can use this for as many kids over as many years as you have a supply…once you have bought the package, it will only cost you the printing.
There are assessment tests, most of the pages can be filled in electronically (not online!) using the typewriter function in pdf! And they are self assessing!! You can also create your own test schedules from the material.
Unlike many other programmes, the 'Worktexts' are both the student texts and the workbooks, AND there are no additional Teacher guides – it's all included in one book. Each new section therefore has a page or two of ' instruction' to the teacher about what it aims to achieve, and what the expected learning outcomes are. There are two Worktexts per Grade, each about 150 – 200 pages in extent.
The material is presented colourfully (especially in the lower grades) , the topics and approaches vary and there is seldom the tedium of the same theme carrying on forever – the author very ably varies the presentation style and themes. Math Mammoth uses the mastery principle – i.e. a new concept is dealt with at length, to ensure that the student has grasped a new concept, as opposed to the 'spiralling approach' used by many other curricula.
As from 2013, a whole new South African version is being published – it however sticks to the US curriculum, but the names of characters (Frikkie, Johnny, Tshepo, Sara, Thumelo, Jane, etc), place names (Johannesburg, Cape Town, Drakensberg) and other contextual issues ( spelling, grammar, culture – taxis, soccer, braai, etc) in word sums are very South African. Of course this includes sums and calculations with SA Rand & cent (ZAR) and units of weight and measurement are as we know them – i.e. metric!
You can buy the package as a stand-alone Gr1 – Gr 6 curriculum (with answer keys, assessment tests and many very helpful hints and relevant www links thrown in) – this is labelled the 'Light Blue Series' – OR you can order/buy the material on a thematic basis, where topics such as Addition, Factors, Division, Fractions etc. are presented in one to three manuals, spanning various grades. This is very useful for 'remedial' or corrective teaching, where a student has fallen by the wayside in one or more foundational aspects (or themes) of maths.
There are special discounts available from time to time ( a useful one is the Thanksgiving special at around the 25 Nov – a time of year when SA homeschool parents are actively shopping for the next year's material) when discounts of 20% and more are offered on material. There are also other specials offered from time to time through for instance the homeschoolbuyers co-op website, http://www.homeschoolbuyersco-op.org and also via Cathy Duffy Reviews (subscriptions@cathyduffyreviews.com). Also available through the MathMammoth website, www.mathmammoth.com.
MathMammoth's author, Maria Miller, has a regular Maths resources website, www.homeschoolmath.net, which features a fortnightly newsletter. This website is full of helpful links, resources, free downloads, objective reviews of mathematics curricula and other resources – and it is nearly by accident that you realise that Maria also sells a very wonderful product, namely MathMammoth!
There are 4 series of books available: The Light Blue Series (Grade by grade up to Gr6, as already mentioned), the thematic Blue Series (good for remediation and review up 8) , but then there are also the the Gold & Green Series. These are worksheet collections by grade level up to Gr8 , with one topic per worksheet (Gold Series) and the Green Series worksheets for class work, review or practice. (up to Gr 7).
MathMammoth is also supported by a series of real life word problem booklets Make it Real, which are available through the MathMammoth website.
We wholeheartedly endorse and recommend MathMammoth as a very thorough, interesting, complete and appropriate homeschooling package up to Gr 6. Our kids love it!"
Marius & Debra Marais
Polokwane, South Africa
April 2013