South African Homeschool Events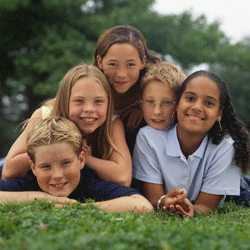 A list of South African homeschool events, including South African homeschool curriculum expos, open days, encouragement days, workshops and other homeschooling events around the country.
Please contact us to notify us of other homeschool events that should be listed here.
Read our Homeschool Expo Tips for advice to avoid being overwhelmed at homeschool expos!
Check the Dynamis website dates of Homeschooling Seminars by homeschool consultant, Martie du Plessis. We recommend these for both old and new homeschooling parents!
Homeschool Expos 2017

Footprints will be there
Besides a variety of curricula and educational products, there will also be workshops presented by well known speakers Martie du Plessis, Karin van Oostrum and Shirley Erwee.
An exclusive video interview with the international renowned researcher Dr. Brian Ray will be screened, where he answers questions from South African parents.
The Pestalozzi Trust will provide an overview of the regulatory threats to home education and present a workshop on small schools.
GAUTENG
HOMESCHOOL EXPO CENTURION
Gauteng
Date : Saturday, 16 September 2017
Time : 09h00 – 15h00
Place : NG Kerk Wierdapark-Suid, 306 Cotie Avenue, Wierdapark, Centurion
Cost : R50 per adult
WESTERN CAPE – CAPE TOWN

CAPE HOME EDUCATORS' EXPO
Date : Saturday, 14 October 2017
Time : 09h00 – 15h00
Place : El Shaddai Christian School, Lord's Walk, off Langeberg Road, Durbanville
Cost : R50 per adult
KZN
KZN HOMESCHOOL CURRICULUM EXPO
Date:
Time:
Contact:
Top of Homeschool Events