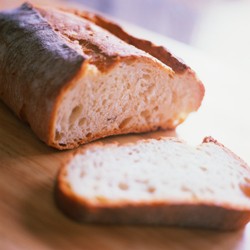 Bread is the staple diet for many today in South Africa, as it was in the past. Here are some interesting South African bread recipes to add to your South African homeschool curriculum.
Sweetcorn bread
When the wheat crop failed three times successively in the 1820s, the British settlers in the Eastern Cape frequently baked corn bread.
Perfect with braais and every occasion for social gatherings.
Ingredients
500ml flour
15ml baking powder
3ml salt
Sift together.
12.5ml sugar
1 egg
1 X 410g tin creamed sweetcorn (additional water may be necessary)
Method
Add wet ingredients to dry ingredients. Put into a greased loaf tin. Bake at 180oC for 1 hour. A great accompaniment for braais or for lunch with avocado slices.
Beer Bread
Ingredients
750ml flour
5ml salt
15ml baking powder
2ml bicarbonate of soda
30ml brown sugar
340ml bottle of beer
Method
Preheat oven to 160o Celsius.
Mix dry ingredients
Pour in the beer
Mix to form a stiff dough – Do not over mix!
Put the dough into a well greased loaf tin.
Bake for 60 minutes
Vet Koek
Sharing its heritage from the Dutch and Malay population, Vet Koek is great to eat with braais or filled with mince curry.
Ingredients
250ml self raising flour
2ml salt
125ml milk or water.
1 egg
cooking oil for frying
Method:
Mix dry ingredients. Beat egg into the liquid. Mix into the flour with a fork to make pliable dough. Heat the oil (about 15 mm) in a pan. Place tablespoons of dough in the hot oil. Fry until brown on one side, then turn. Drain on paper towel.
Potbrood
Traditionally, the Boer settlers would bake this bread in a cast iron pot in a small pit in the ground lined with hot coals. You can do it over a braai.
Ingredients
5ml yeast
10ml sugar
250ml luke warm milk
30ml melted butter
1kg flour
2 eggs
5ml salt
Method:
Add yeast and sugar to the milk and melted butter. Mix in 15 ml of the flour. Mix flour and salt. Add the yeast mixture. Knead until it is well formed. Leave to rise for about 20 minutes. Punch down and place into a well oiled and floured cast iron pot. Cover and let stand for 20 minutes. Place on the gentle coals with a few hot coals on the lid. Bake for 25 – 35 minutes. Check that it does not burn.
More pages with South African recipes
Traditional South African Recipes
Traditional Seafood Recipes
Cape Malay Recipes
South African Braai Recipes and
Traditional African Recipes