Homeschoooling  All the Way 
This seminar was presented to a live audience in Cape Town in June 2015.
BUY THE DVD for only R100 plus R40 for postage
A homeschool seminar to equip you with the information you need to build your confidence and help you to make good choices for your family from preschool to adulthood.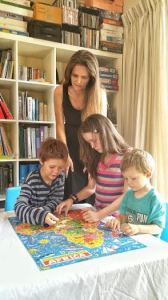 Whether you are considering homeschooling or already educating your children at home, you can share in the wisdom of two veteran homeschoolers, who are both passionate about encouraging and equipping you with the 'nuts and bolts' to help make your journey successful and smooth-sailing.
Shirley Erwee and Wendy Young will answer many frequently asked questions and offer researched facts as well as insights and experience from their own homeschooling journeys.
To order:
BUY THE DVD for only R100 plus R40 for postage
EFT R140 with your name and surname as the reference. Send proof of payment with your name, email and postal address to gaviny@mweb (dot) co (dot) za and replace the words (dot) with a .co.za ending.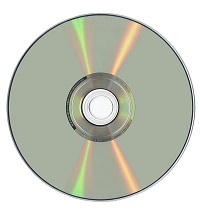 Bank details:
Nedbank Hermanus
Branch 134512
SAVINGS account: 2345020008 (you may have to change the default EFT setting to SAVINGS)
Acc holder: WT Young T/A Footprints
Reference: Name & Surname & DVD
WATCH A FEW CLIPS FROM THE SEMINAR
SEMINAR TOPICS
 Homeschooling the Early Years
dealing with skeptics and criticism e.g. "your child needs to socialise", "your child must become independent"
what do I say to the grandparents?
my husband isn't convinced…what must I do?
dealing with worries and self-doubt: will I cope? Am I doing it right? Am I doing enough? I'm pregnant/I have a baby, can I still homeschool?
Is my child missing out?
Homeschooling the Primary Years 
How do I choose a curriculum?
This isn't working for me. What now?
How do I know my children are learning?
Help! My child doesn't want to …
Preventing burnout
High School and Beyond 
What about matric? Can homeschoolers go to university?
How do I prepare my teens for their future?
Choosing a path to matric
Developing entrepreneurship
My teens social life or lack of it
Creating life-long learners
Pursuing relationships with teens and mentoring young adults
Allowing teens to make mistakes and fail
Encouraging independence
General question time
BUY THE DVD for only R100 plus R40 for postage. 
PRESENTERS
Wendy Young and Shirley Erwee are veteran homeschooling parents and the authors of various books, websites and curriculum materials for homeschoolers in South Africa.
WENDY YOUNG
Wendy, a mother of four (ages 13-20 in 2015), has always been passionate about encouraging other home educating parents. In 2002 she published the first homeschool parent book in SA, namely A Living Education – A Handbook for South African Homeschoolers. She began her journey as an avid fan of Charlotte Mason and offered a number of workshops and encouragement days on this topic to help other moms and then developed her own unique style of homeschooling each of her children.
In 2002 she partnered with Shirley Erwee and they began creating the Footprints On Our Land range of curriculum products. Together they have hosted a number of workshops for Footprints homeschooling parents, run a website and monthly e-newsletter to encourage and support parents.
Wendy also moderated the  "Christian Homeschool Fellowship South Africa" egroup until it closed and she served for a season on the committee of the Cape Home Educators association and organised homeschool expos and entrepreneur days in Cape Town.
From 2006-2015 Wendy built and ran a homeschooling website and a toddler activities website, with regular e-newsletters to encourage homeschoolers. She is involved in her local homeschool community and sometimes arranges events and visits to places of interest around the Cape for home educators.
SHIRLEY ERWEE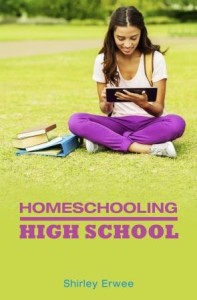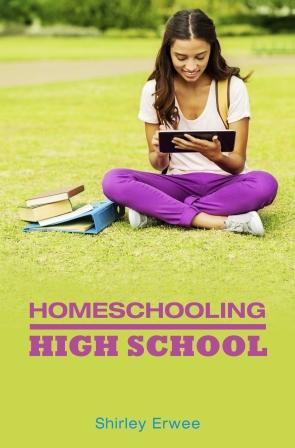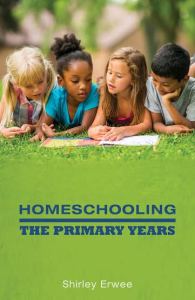 Shirley is the mother of 6 children (ages 4-16 in 2015) and has been homeschooling since the 1990s. She is the author of Homeschooling High School and Homeschooling The Primary Years. In addition to partnering with Wendy to create Footprints On Our Land, she has also authored a gentle preschool homeschool programme, ABC Fun & 1-2-3 and runs a preschool website, www.shirleys-preschool-activities.com with a focus on homeschooling.
Having started her homeschooling journey virtually alone in her home town of Hermanus, she has always been an active participant on online homeschooling forums and social media groups. She is one of the driving forces in the support group that has now grown up in her area and is an enthusiastic homeschool activist, speaking up for the rights and freedom of homeschoolers in South Africa. She is regularly quoted in magazines and newspaper articles.
With the publication of her first homeschooling parent book in 2014 she was interviewed by various radio stations, including Shado Twala on SAfm, Ofm and also Whale Coast FM.
In July 2015 she attended consultative meetings with the Department of Basic Education in Pretoria regarding the drafting of new policy for home education in South Africa.
HOMESCHOOL GRADUATES
To add to their credentials, some of their older children have passed recognised school leaving exams and are running their own businesses:
Wendy's two eldest children are now homeschool graduates – one wrote the Cambridge International Examinations and the other the GED. Her daughter published her first novel at age 13 followed by two more books and had an income generating website by age 15. Her son started his own organic and free range food business in high school, Funky Chickens, and now runs the business in partnership with his older sister.
Shirley's eldest daughter completed the GED at age 16 and will be writing the SAT later in 2015. She started an online homeschool supply business at age 13 and started a second part-time business coaching gymnastics in 2015.
To order:
BUY THE DVD for only R100 plus R40 for postage
EFT R140 with your name and surname as the reference. Send proof of payment with your name, email and postal address to footprints@south-african-homeschool-curriculum.com
Bank details:
Nedbank Hermanus
Branch 134512
SAVINGS account: 2345020008 (you may have to change the default EFT setting to SAVINGS)
Acc holder: WT Young T/A Footprints
Reference: Name & Surname & DVD