Is your child's education equipping him to meet the challenges of earning a living?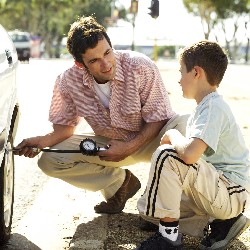 Most of us choose to homeschool as we have a set of goals for our children and their education that we believe can best be met in the intimate family setting that homeschooling facilitates.
Most of us want our children to
Get a good academic education
Identify and pursue their passions
Grow in character and integrity
Develop life skills
Experience the 'real' world, not just the walls of a classroom
Grow in confidence and become independent adults
We have the privilege of not just teaching our children, but preparing them for their life purpose too.
Whatever that purpose may be, the reality is that in life, there are always bills to pay and most of us would wish to see our children become financially responsible and financially secure in the future.
As parents, it is our responsibility to equip our children with the skills they need to survive financially and there are very few resources or homeschool business courses for parents that facilitate this.
Wouldn't it be great if you could find a way for your teens to get practical business training and experience before they leave home and have to fend for themselves!
Experts say that the best time to start a business is before you have responsibilities like home loans or a family to support.
Wouldn't your child have a huge advantage if he "graduated" with an income-generating business?
As homeschooling parents ourselves, this is our goal for our own children, and the SBI self-study course is just the thing to help us equip them for independent adult life!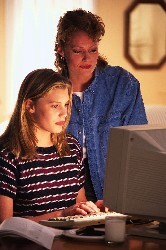 You could do it yourself first and become your child's mentor or you could partner with your high school student and do it together, if you choose.
SBI has been offering the Build a Successful Business on the Internet Course in over 20 colleges and universities in Australia, Canada and the USA as part of their continuing education, undergraduate or MBA programs.
This course is now also available to us in South Africa as a self-study course.
When you sign up, the SBI Action Guide will teach you or your student how to research a profitable theme, how to build to a website, how to market their e-business, how to manage it and how to maintain it.
All the tools the student needs to build a successful ebusiness will be provided.
Starting any business is usually regarded as a risky venture, but with SBI, the cost of this homeschool business course not only covers the start up costs of a real business (incredible!) but it will be an investment in your child's education and future.
Having built this homeschooling website and others using SBI, we know the growth and benefits it has brought to our own lives and the wonderful sense of accomplishment that comes as the reward for our efforts. We know that SBI is the key to success!
Give your kids an even greater advantage…
– give them ebusiness skills for life!
Click on the SBI Banner for more details.

If you still have questions that need answers AFTER you have clicked on the banner above and read about the SBI eLearning Course, then use the contact form and we will do our best to answer you.