A brief description of internationally recognised high school home school courses for South Africa homeschoolers.
HESA (Higher Education South Africa) recognises over 160 different foreign qualifications as matric equivalents but the following options that are commonly pursued by South African homeschoolers.
1. Cambridge International Examinations
Scroll down for more information about each of the above options.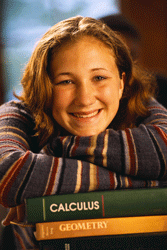 1. Cambridge International Examinations
Many high school home school students in South Africa have taken Cambridge International Examinations (CIE).
Cambridge International Examinations are world leaders in providing international qualifications and assessments. They offer a wide range of qualifications specifically created for an international audience, resulting in courses that are both interesting and relevant for students.
They are constantly working diligently at ensuring that CIE qualifications are accepted and recognised by universities, education providers and employers world wide.
The Cambridge AS Levels is equivalent to the South African Grade 12 and is recognised by the Matriculation Board (HESA) for Exemption purposes.
Please note that to attain a Matriculation with Exemption you will need to fulfill the requirements prescribed by HESA.
Cambridge qualifications give high school home school students direct entrance to universities not only in Southern Africa, but also internationally.
Be sure to contact the university of your choice for their admission requirements.
IGCSE COURSE – EQUIVALENT TO GRADES 10 & 11
The International General Certificate of Secondary Education is offered in over 160 countries worldwide, in international schools, in institutions catering for the local populations and for high school home school students.
It was introduced in 1988 as a replacement for O Levels in many countries, and is internationally recognised as being equivalent to the GCSE in the United Kingdom.
The International General Certificate of Secondary Education (IGCSE) has been designed to equip students with the skills needed for immediate employment. Around the world, IGCSE is recognised as evidence of ability by both academic institutions and employers in the workplace.
In some countries, IGCSE qualifications will satisfy the entry requirements for university. In others, they are widely used as a preparation for AS, A Level, International Baccalaureate and US Advanced Placement courses.
AS  LEVELS – EQUIVALENT TO GRADE 12
Following the IGCSE, South African high school students may take the AS Levels, from about age sixteen to nineteen years of age. This is also an 18 month to two year course and it is the equivalent of Grade 12 in South Africa. Students are required to take five subjects on this level.
(To achieve the equivalent of A Levels, a South African student needs to complete a Grade 13, but most students do not take this option as it is not necessary for matric exemption.)
 CAMBRIDGE HOMESCHOOL MATRIC
It is possible to write the Cambridge International Examinations without studying through an institution. Read more at Cambridge Homeschool Matric
CAMBRIDGE DISTANCE EDUCATION PROVIDERS
For more information about Cambridge International Examinations:
Contact British Council, 3rd floor, St. John's Place, 21 St. John's Street, Cape Town, Tel: 021 460 6660
CL Education
Website: http://www.cleducation.co.za
Tel: 011-025 6510
Email: bronwyn@cl-education.net
Brainline / Breinlyn
Website: www.brainline.com
Tel: 012-5435000 / Cell: 082 5777 942
Email: info@brainline.com
Love2Learn
Website: www.love2learn.co.za
Tel: 011-465 6049
Email: http://love2learn.co.za/contact.html
British International Distance College
Website: http://www.britishinternationalcollege.co.za/
Tel: 011-706 7199
E-mail: info@bidc.co.za
Theocentric Christian Education (TCE)
Website: www.homeschool-tce.co.za
Tel: 021-557 2612
Email: http://www.homeschool-tce.co.za/query.php
Distance Learning Academy
Website: http://www.dlaint.co.za/
Tel: 011-706 7946
Email: admin@dlaint.co.za
CAMBRIDGE HOMESCHOOL SUCCESS STORIES
Homeschooler Graduates as Dietician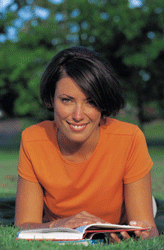 2. American GED + SAT Tests
The GED® is a recognised alternative to getting a matric certificate in South Africa. It is much faster and more affordable way to get a grade 12 equivalent.
Universities South Africa will grant foreign conditional exemption to candidates who have a GED plus a letter of admission to a US university OR achieve a prescribed score on the SAT tests.
For more information about this option go to GED + SAT homeschool matric or enrol with Online GED South Africa
3. Transcript Credits and SAT exams
Another option that some homeschoolers pursue is the American way of keeping track of credits (hours spent per subject) and then writing the ACT or SAT exams.