A brief description of internationally recognised high school home school courses for South Africa homeschoolers.
1. Cambridge International Examinations2. American GED + SAT3. SAT + transcript4. Impak
Scroll down for more information about each of the above options.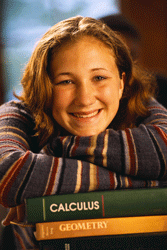 1. Cambridge International Examinations
Many high school home school students in South Africa have taken Cambridge International Examinations (CIE).
Cambridge International Examinations are world leaders in providing international qualifications and assessments. They offer a wide range of qualifications specifically created for an international audience, resulting in courses that are both interesting and relevant for students.
They are constantly working diligently at ensuring that CIE qualifications are accepted and recognised by universities, education providers and employers world wide.
The Cambridge Higher International General Certificate of Secondary Education (HIGCSE) Course is equivalent to the South African Grade 12 and is recognised by the Matriculation Board (HESA) for Exemption purposes.
Please note that to attain a Matriculation with Exemption you will need to fulfill the requirements prescribed by HESA.
Cambridge qualifications give high school home school students direct entrance to universities not only in Southern Africa, but also internationally.
Be sure to contact the university of your choice for their admission requirements.
IGCSE COURSE - EQUIVALENT TO GRADES 10 & 11
The International General Certificate of Secondary Education is offered in over 160 countries worldwide, in international schools, in institutions catering for the local populations and for high school home school students.
It was introduced in 1988 as a replacement for O Levels in many countries, and is internationally recognised as being equivalent to the GCSE in the United Kingdom.
The International General Certificate of Secondary Education (IGCSE) has been designed to equip students with the skills needed for immediate employment. Around the world, IGCSE is recognised as evidence of ability by both academic institutions and employers in the workplace.
In some countries, IGCSE qualifications will satisfy the entry requirements for university. In others, they are widely used as a preparation for HIGCSE, AS, A Level, International Baccalaureate and US Advanced Placement courses.
HIGCSE COURSE - EQUIVALENT TO GRADE 12
The Higher International General Certificate of Secondary Education is equivalent to Grade 12 of South African schooling and to a SA Matric certificate with University Exemption. Students that follow the HIGCSE route to a South African university must meet all the requirements in a maximum of TWO exam sessions.
Are HIGCSE and A Levels the same?
HIGCSE and A Levels are not the same. The HIGCSE course is the equivalent of Grade 12. A levels are the equivalent to Grades 12 and 13 (first year university).
For more information about Cambridge International Examinations:
1. Contact British Council, 3rd floor, St. John's Place, 21 St. John's Street, Cape Town, Tel: 021 460 6660
2. Download the information pamphlet from the website of the BRITISH INTERNATIONAL DISTANCE COLLEGE – Cambridge IGCSE and HIGCSE courses offered. www.bidc.co.za Tel: 011 706-7199. E-mail: info@bidc.co.za
3. Contact BRAINLINE/BREINLYN - Cambridge IGCSE & HIGCSE courses available. www.brainline.com Tel: 012-5435000 Cell: 082 5777 942
Email: info@brainline.com
4. Download the high school information pamphlet from DAMELIN CORRESPONDENCE – Cambridge IGCSE and HIGCSE courses offered as well as other high school options http://www.dcc.edu.za/highschool/highschool.htm



It is possible to write the Cambridge International Examinations without studying through an institution. Read more at Cambridge Homeschool Matric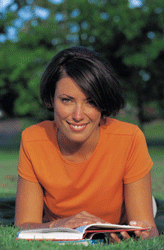 2. American GED + SAT Tests
A matric certificate with foreign conditional exemption will be granted by HESA to candidates who have an American high school diploma or GED plus a letter of admission to a USA university OR a SAT score of 1600 with certain subminimum scores on the various components of the SAT test.
For more information about this option go to GED + SAT homeschool matric
3. Transcript Credits and SAT exams
Another option that some homeschoolers pursue is the American way of keeping track of credits (hours spent per subject) and then writing the ACT or SAT exams.
4. Impak Onderwysdiens
Impak Onderwysdiens is an Afrikaans curriculum. They are currently (2005) in the process of registering at the South African Qualifications Authority (SAQA) and offers the following options to students:
1. The National Senior Certificate Exam, written at 15 accredited Impak examinations centres.
Impak offers the exam in conjunction with Umalusi and the BCVO exam board.
When a Grade 12 pupil has successfully passed the above exmans, the State will issue an Umalusi certificate for this accomplishment.
2. For those students wishing to take on the challenge, from 2006 Impak have offered a certification that is internationally recognized.
This certificate is issued when a candidate has completed an enrichment course offered by Impak, which complies with European Union standards as well as a selection exam. From 2007 via distance education, students have been able to study at the Open University of the Netherland and other tertiary European institutions.
Delta Education is the English branch of this organization which will help your English student get the SA matric.
Contact Impak for more details: www.impakonderwys.co.za ; Tel: 012 664 8552.



High School Home School l Home l Child Literature Lesson Plans l Afrikaans Language Programs l Contact l Homeschool FAQ's l Contact lFootprints FAQ's l Free Homeschool Curricula l Free Printables l Highschool l Articles l SA Homeschool Events l Free Ezine l Home school Help l Maths Programs l English Language Programs l Site Updates l Homeschool Questions & Answers