SAT Homeschool Matric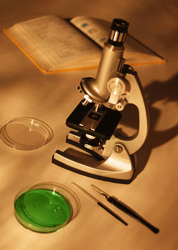 The SAT homeschool matric is a borrowed format from those who have gone before us – homeschoolers in the USA – and is still getting recognition in South Africa.
What are SAT exams?
SAT = Scholastic Aptitude Tests and is a form of standardized testing used in the USA for college acceptance. SAT exams are administered by the College Board in the USA.
What qualification does the student get?
The SAT exam does not get your child a qualification as we are used to in South Africa but it is taken at the end of their Grade 12 year, or when your student has worked enough hours to complete their required credits per subject.
What subjects must the student study for the SAT homeschool matric?
The SAT only tests students in three areas – maths, reading and writing. The other subjects are made up through the course or curriculum that you choose for your students credit work.
A parent who has put two of her children through SAT says: "Do a Google search on Amazon.com on SAT Prep Guides and there are literally hundreds to choose from, we bought three so that we had lots of practice tests – doing at least 10 practice tests of 4hours duration each is vital before taking the test."
Where do I get textbooks?
SAT exam prep books can be purchased through www.kalahari.com and worked through at a scheduled pace to be well prepared by the time the exam comes around.
Where does the student write their SAT Homeschool Matric exams?
Students have the option of writing the SAT exam 6 times throughout the year in South Africa. These exams are written at most major centres in South Africa and the main university in that centre hosts the exams. They cost $45 per exam.
There are two SAT type tests – SAT1 is the Reasoning Test that tests English Reading, Comprehension, Language and Writing, Maths (all except Trigonometry) and Critical Reasoning or Thinking, it is also a timed test. There are 2400 marks – 800 in the Writing/Lang section, 800 in the Reading/comp and 800 in the Math/Critical Reasoning section, and they have 4 hours to complete the test with each of the 10 sections being given a specific time limit.
The SAT2 are subject tests that students can take in a specific subject area. For example Physics, Chemistry, Biology Eng Lit, Spanish, etc.
USA Universities mostly only require SAT1 as it tests for college readiness rather than an ability to learn content material.
What are credits?
Credits = hours spent working on subject content. Depending on how creative you are going to be with your high school homeschool student, credits can be obtained through working directly from a textbook all the way through to real life spent studying their topics of interest.
A good explanation on how to keep track of credits can be found here
What is a homeschool transcript?
A homeschool transcript is the completed document which details all the hours (i.e. credits) that your student has acquired in Grades 9 – 12.
A sample transcript can be seen on this webpage and a blank one downloaded to use.
Which tertiary institutions recognize this combination for matric exemption?
In the USA many universities grant admission based on good SAT scores plus a homeschool transcript. However, this is NOT the case in South Africa.
HESA will grant a matric certificate with foreign conditional exemption if a student has the following:
American High School Diploma or General Education Diploma (GED) accompanied by letter of admission from an appropriately accredited US university or alternatively the required SAT score as indicated below

OR

SAT I score of 1600 with a sub-minimum of 550 for Critical Reading and 500 for Mathematics
However, we do know of a young South African homeschooler who scored very well on the SAT exam, had studied through an American distance education college, had a thorough homeschool transcript and held an acceptance letter to a college in the United States.
This homeschool graduate is now studying law at a tertiary institution in Gauteng.
Other homeschool curriculum providers (ACE for example) offer SATs at the end of the students' homeschool careers as the homeschool matric and then apply for Senatorial discretion to gain acceptance to university.
It would be advisable to contact the faculty of the university and find out in advance what their entrance requirements will be.
More Pages Related to SAT Homeschool Matric
High School Homeschool South African Options
Cambridge International Examinations
Cambridge Homeschool Matric




SAT homeschool matric l l Home l Child Literature Lesson Plans l Afrikaans Language Programs l Contact l Homeschool FAQ's l Contact l Footprints FAQ's l Free Homeschool Curricula l Free Printables l Highschool l Articles l SA Homeschool Events l Free Ezine l Home school Help l Maths Programs l English Language Programs l Site Updates l